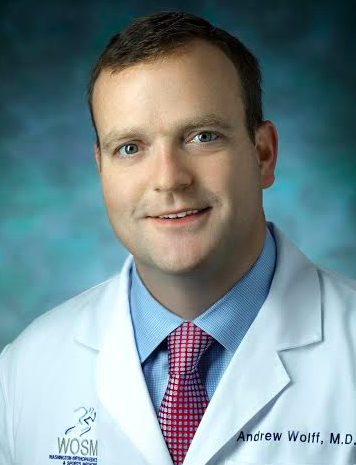 Specialty:
Orthopedic Surgery
Sports Medicine
Hip Reconstruction
Address:
Mass Ave Surgery Center, Suite 200
6400 Goldsboro Rd.
Bethesda, MD 20817
Dr. Wolff is a board-certified, fellowship-trained orthopaedic surgeon who specializes in hip arthroscopy, hip preservation and sports medicine.  He has been in practice in the Washington, DC area since 2008 and joined Washington Orthopaedics and Sports Medicine in the fall of 2013. He is widely recognized as an expert in the field of hip arthroscopy and preservation.
Dr. Wolff regularly lectures and instructs orthopaedic surgeons from around the world in advanced techniques in arthroscopic hip surgery.  He helped develop and design techniques and instrumentation that made the arthroscopic treatment of hip problems easier, safer, and more reliable. Dr. Wolff regularly lectures at regional, national and international meetings and has published multiple articles in peer-reviewed orthopaedic surgery literature.