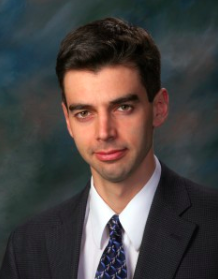 Vicente, Gonzalo, MD, FAAP
Address:
Eye Doctors of Washington
4600 North Park Ave. Plaza North
Chevy Chase, MD 20815
Following the completion of his fellowship in Pediatric Ophthalmology and Strabismus at the Harvard-Boston Children's Hospital Dr. Vicente has joined the EDOW and Dr. John O'Neill. Their practice is the continuation of that of Dr. Frank Costenbader, known as the founder of pediatric ophthalmology in the United States.
Dr. Vicente's previous training included undergraduate studies at the College of William and Mary, and medical school at Thomas Jefferson Medical College from both of which he graduated with honors. Dr. Vicente completed an ophthalmology residency at George Washington University and Children's National Medical Center. He was elected chief resident, responsible for the training of resident doctors.
Dr. Vicente is board certified in ophthalmology by the American Academy of Ophthalmology. He is a fellow of the American Academy of Pediatrics. Both Dr. O'Neill and Dr. Vicente have been voted as "Top Docs" by their colleagues and Washingtonian magazine.