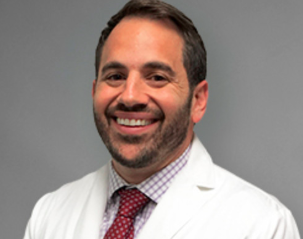 Specialty:
Orthopedic Surgery
Foot and Ankle Surgery
Address:
Orthopaedic Medicine & Surgery
1850 M Street NW, #750
Washington, DC 20036
Dr. Stein was born and raised in Dallas, Texas and moved to the Washington, DC area for his undergraduate studies at The George Washington University. He continued his studies at the GW School of Medicine where he obtained his M.D. with honors. Upon graduation he was inducted into the Alpha Omega Alpha National Medical Honors Society and received the Julius S. Neviaser award in Orthopaedic Surgery.
He completed his orthopaedic surgery residency at Johns Hopkins Hospital in Baltimore, MD. There, he received world-class training in all areas of orthopaedics. During his residency he received several awards, including the Frank L. Coulson, Jr. Award for Clinical Excellence in his final year and was appointed the administrative chief resident. While at Johns Hopkins, he worked with Navy Football, as well as for Johns Hopkins Lacrosse and the Baltimore Orioles professional baseball team.
Dr. Stein elected to pursue further subspecialty training in Foot and Ankle surgery and was selected to attend the renowned fellowship program at Union Memorial Hospital in Baltimore, Maryland. For one year, he trained with the some of the top surgeons in the world for complex foot and ankle surgery.